969 Willagillespie Rd.
Eugene, OR 97401
Tel: 541-485-5515
Jeffrey D. Krebs
Attorney at Law
---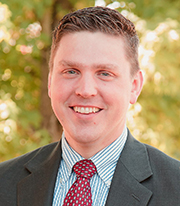 Jeffrey D. Krebs

Eugene, Oregon Estate Planning Attorney
Email: jeff@schultz-law.com
Jeffrey D. Krebs, J.D., loves meeting with clients and working together to create an estate plan that is tailored to their needs. Jeff worked at Johnson & McKinney P.C., in Roseburg, OR prior to joining Schultz & Associates Law Center, P.C. While Jeff did a lot of estate planning in Roseburg, he now gets to focus his entire practice on estate planning, asset protection, and trust settlement.
Jeff has written many articles for various newspapers, blogs and newsletters on estate planning topics. He has also had the opportunity to speak at the Conference on Extraordinary Living and in front of many other private and public groups on the topics of Wills, Trusts, Probate, Medicaid Planning, Asset Protection, and Trust Settlement.
Jeff was born in Japan, raised in Kentucky, and married a girl from Eugene. He loves the beauty of Oregon and enjoys cycling, hiking, and playing outdoors with his four boys. He earned his Bachelor of Arts from Brigham Young University and his J.D. at the J. Reuben Clark School of Law at Brigham Young University. Jeff is a member of the Academy of Estate Planning Attorneys, the American Bar Association, and the Oregon State Bar. He is a member of the Oregon Estate Planning and Administration Section of the Oregon State Bar.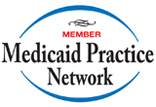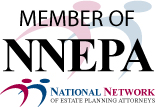 Copyright © IMS. All rights reserved. You may reproduce materials available at this site for your own personal use and for non-commercial distribution. All copies must include this copyright statement. Some artwork provided under license agreement.