969 Willagillespie Rd.
Eugene, OR 97401
Tel: 541-485-5515
Scott C. Schultz
Attorney at Law
---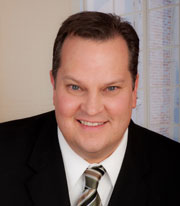 Scott Schultz
Attorney at Law
Eugene, Oregon Estate Planning Attorney
Email: scott@Schultz-Law.com
Scott C. Schultz, J.D., MBA, of Schultz & Associates Law Center, P.C., provides quality legal services in the areas of Estate Planning, Medicaid Planning, Asset Protection, and general Tax Planning. The firm concentrates in the area of asset preservation through the use of trusts, family limited partnerships and limited liability companies, irrevocable trusts, charitable planning, and other techniques designed to minimize the risk of losing personal and business assets.
Scott is a contributing author of the nationally published books entitled LOVE, MONEY, CONTROL, Reinventing Estate Planning, and GIVING: Philanthropy for Everyone, Practical Answers from America's Foremost Charitable Planning Authorities. Scott has published numerous articles on estate planning issues as a guest writer for SENIOR NEWS. As an acclaimed speaker and lecturer, Scott has spoken before numerous professional groups, private organizations, and conducted many estate planning and asset protection workshops. He understands the concerns people have about estate planning, Medicaid, asset protection, and related tax issues.
Scott, a native Oregonian, earned his Bachelor of Arts from Brigham Young University and his J.D. at Willamette University Law School. Concurrent with Law School Scott also earned a Master of Business Administration for Business, Government and Not-for Profit Management from the Willamette University Graduate School of Management.
Scott is a member of the National Network of Estate Planning Attorneys, the American Bar Association, the Oregon State Bar, and is licensed to practice in all courts in the state of Oregon. He is a member of the Estate Planning and Administration Section, and the Elderlaw Section of the Oregon State Bar.
Scott enjoys spending time with his wife, Mikell, and their son, Carter. As a family, they enjoy travelling, skiing, movie nights, and going to football games.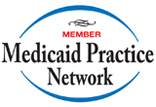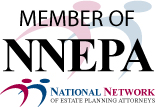 Copyright © IMS. All rights reserved. You may reproduce materials available at this site for your own personal use and for non-commercial distribution. All copies must include this copyright statement. Some artwork provided under license agreement.